×
October 11, 2018
DMH Community Day: Giving Back to Kansas City
​
On Wednesday, October 10, the DMH team traded our laptops and design programs for muddy boots and nail guns to give back to our community. For the first-ever DMH Community Day, we worked with the Veterans Community Project in Kansas City, Missouri, an organization building tiny homes for Veterans in need. Between packaging food bags, cleaning up the construction site and putting siding on homes, we stayed busy.
The Veterans Community Project's mission is:
Veterans Community Project is dedicated to supporting every man and woman who took the oath for our country. We are determined to make a difference in the lives of homeless Veterans, a task accomplished by the community for the community. We are building a specialized community of tiny-homes and onsite services to provide housing stability and address the underlying cause of the Veteran's homelessness.
Giving back to an organization that is making a difference for those who have served was both an honor and a privilege. We have washed the mud off and returned to our laptops, but it is safe to say, DMH Community Day was a success.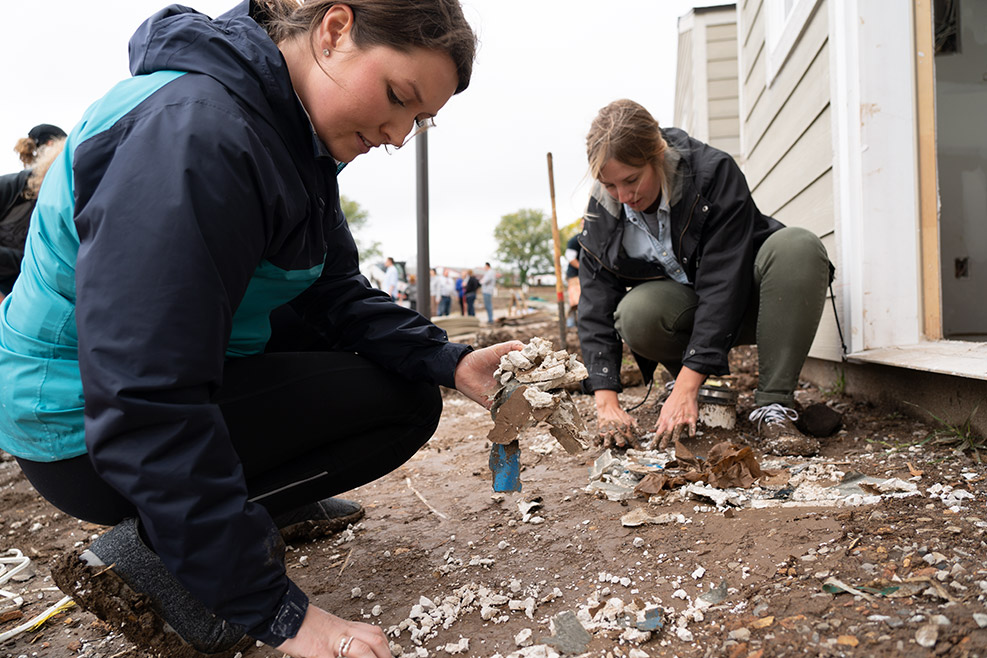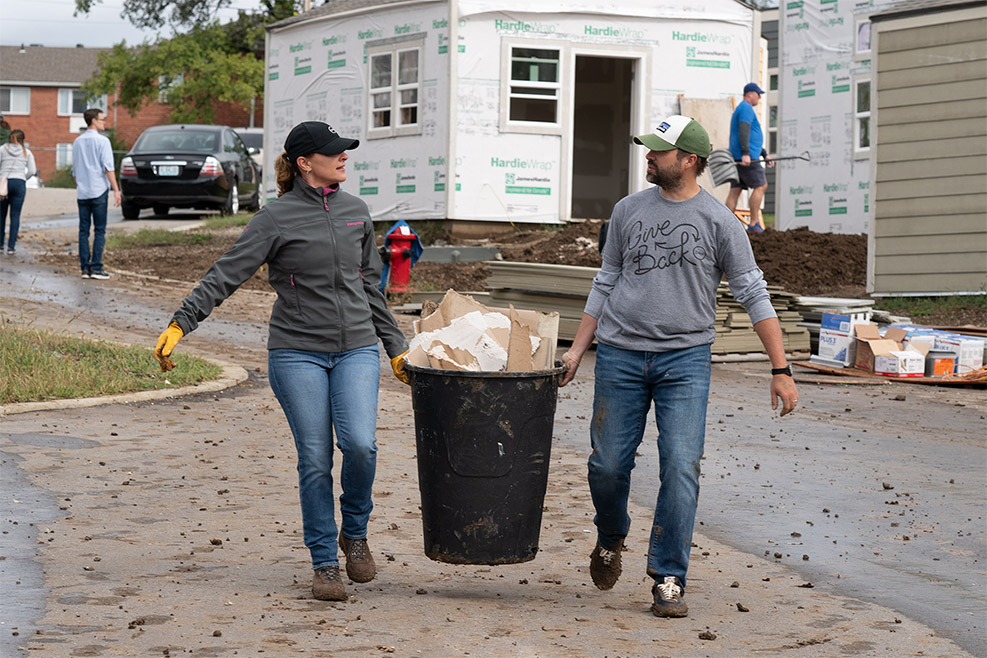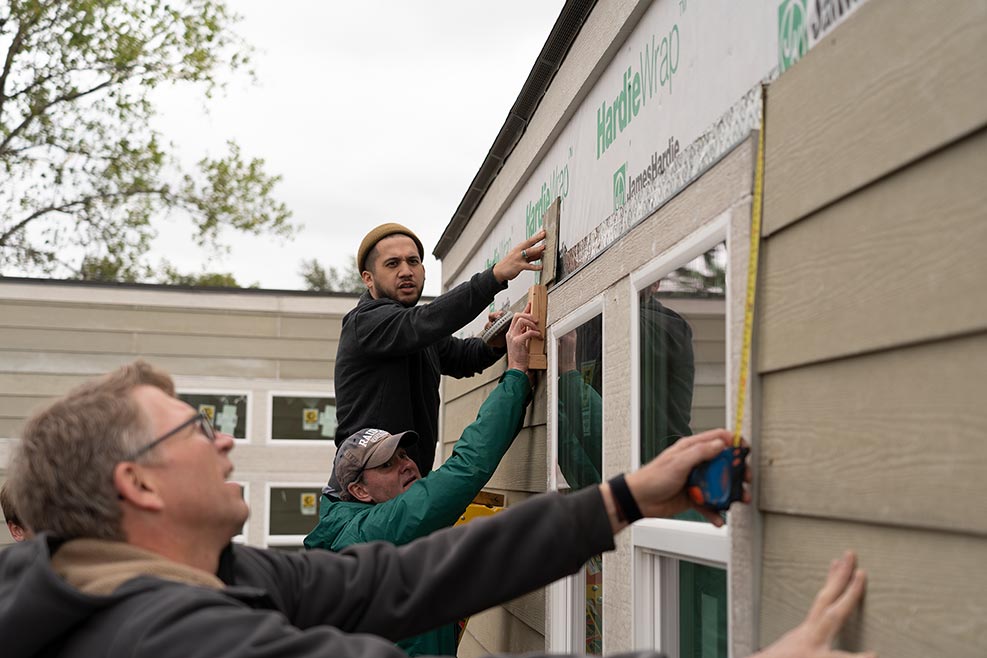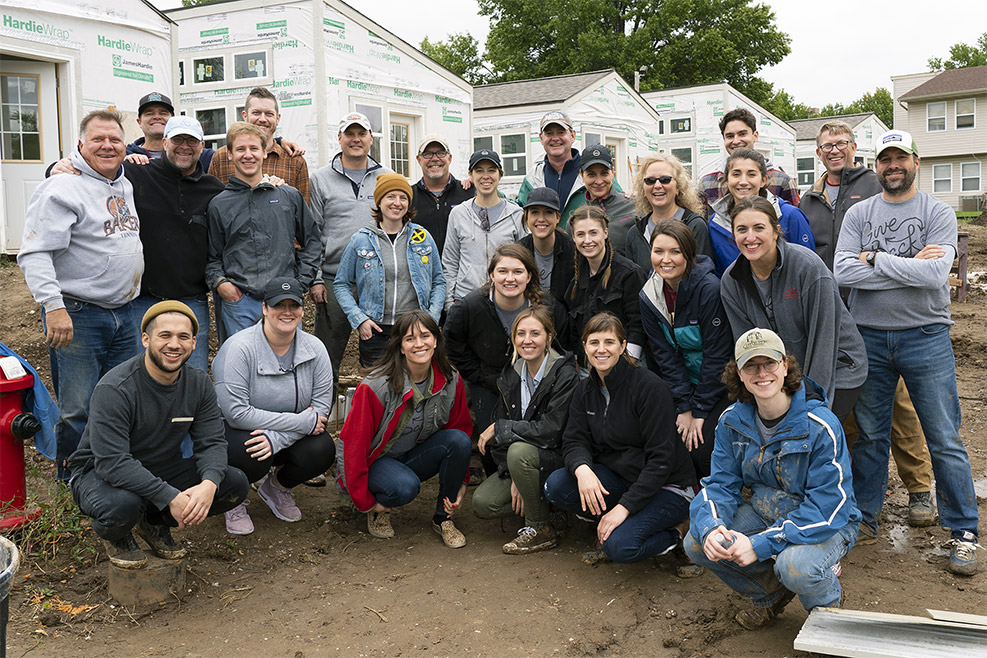 < Back to News