The Canopy Animal Health Approach
A CBD company with no CBD product. Yet.
Canopy Animal Health is tackling CBD the honest, safe way. And that means holding off on selling any CBD product. After all, what better way to introduce our commitment to the truth, than with the truth itself?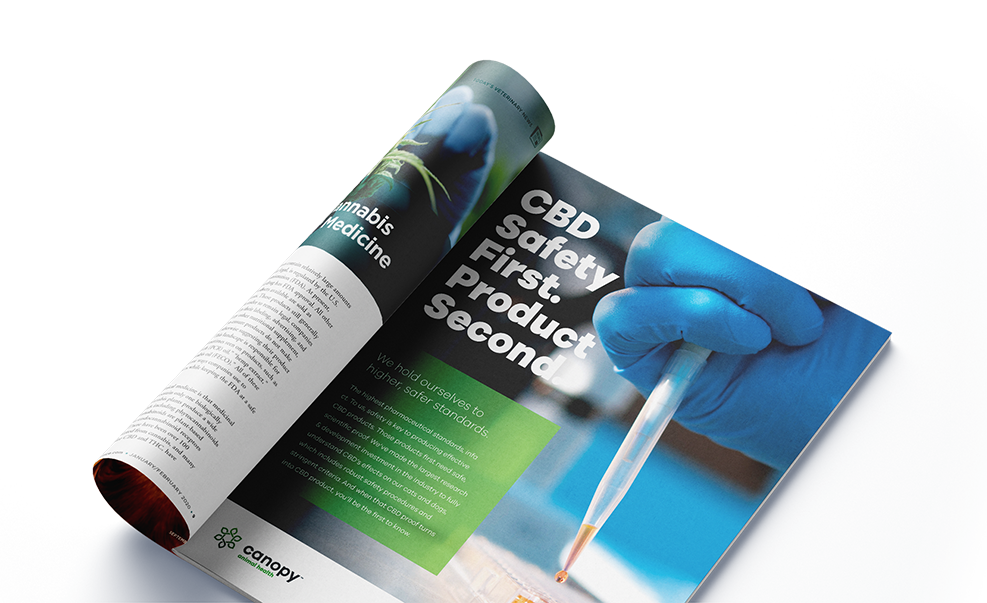 Product is our Second Priority
Our messaging and tone was forthright and no-fuss. We're not here to sell a fad, we're here to deliver the truth.

Our Brand Debut
As a strategic launch plan, we first targeted our veterinarian audience through industry publications, a digital media plan, and trade shows across the country.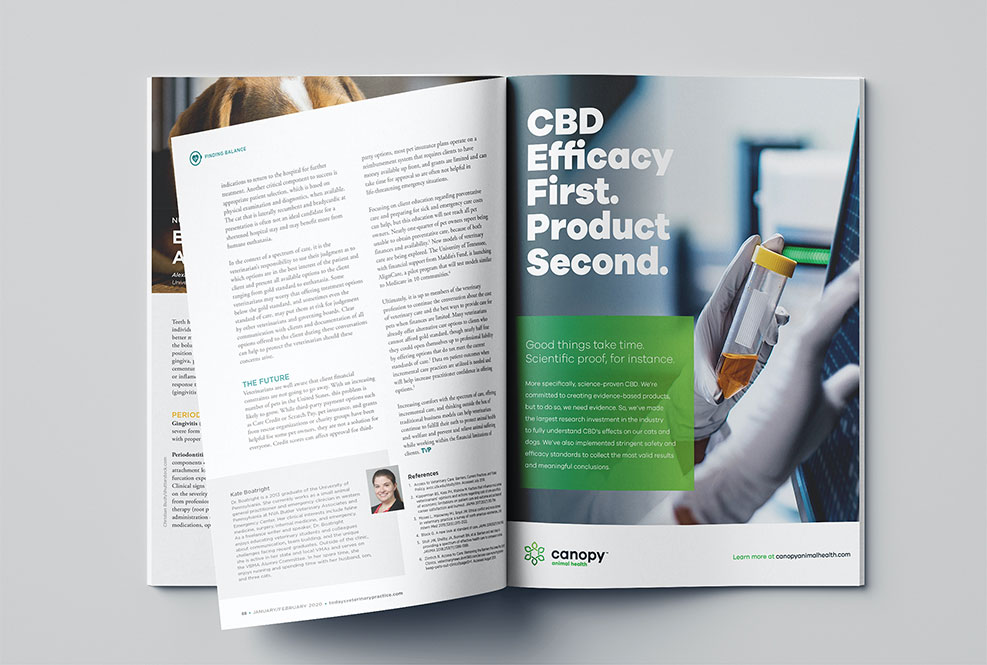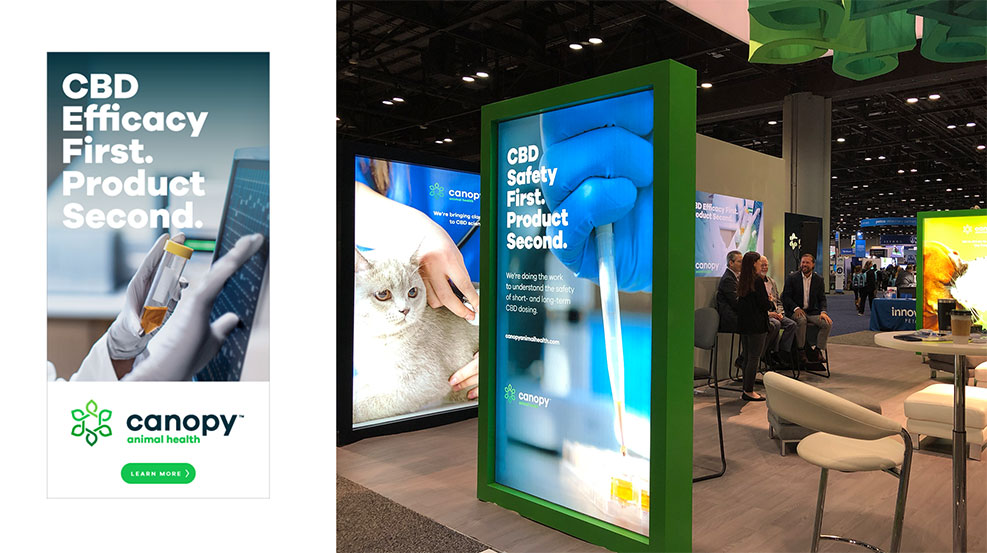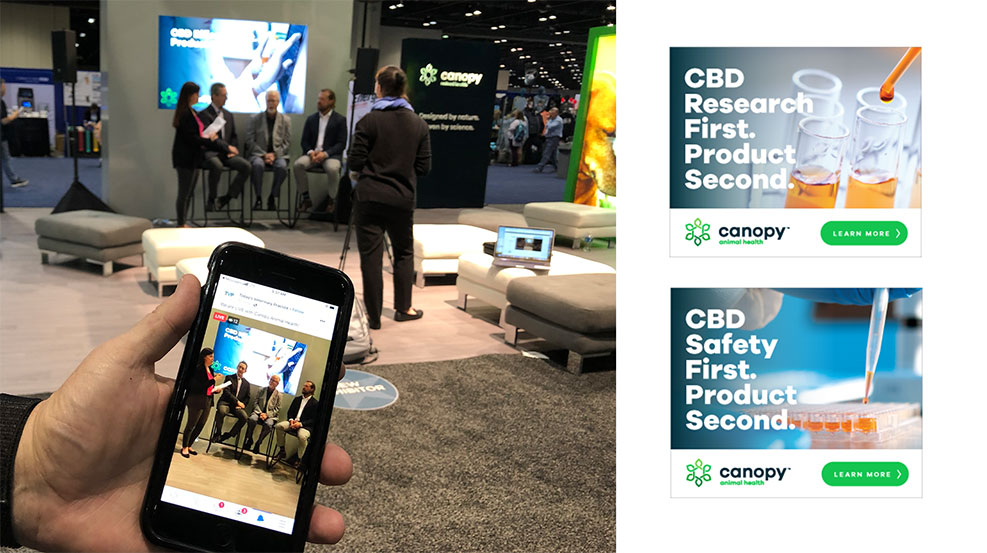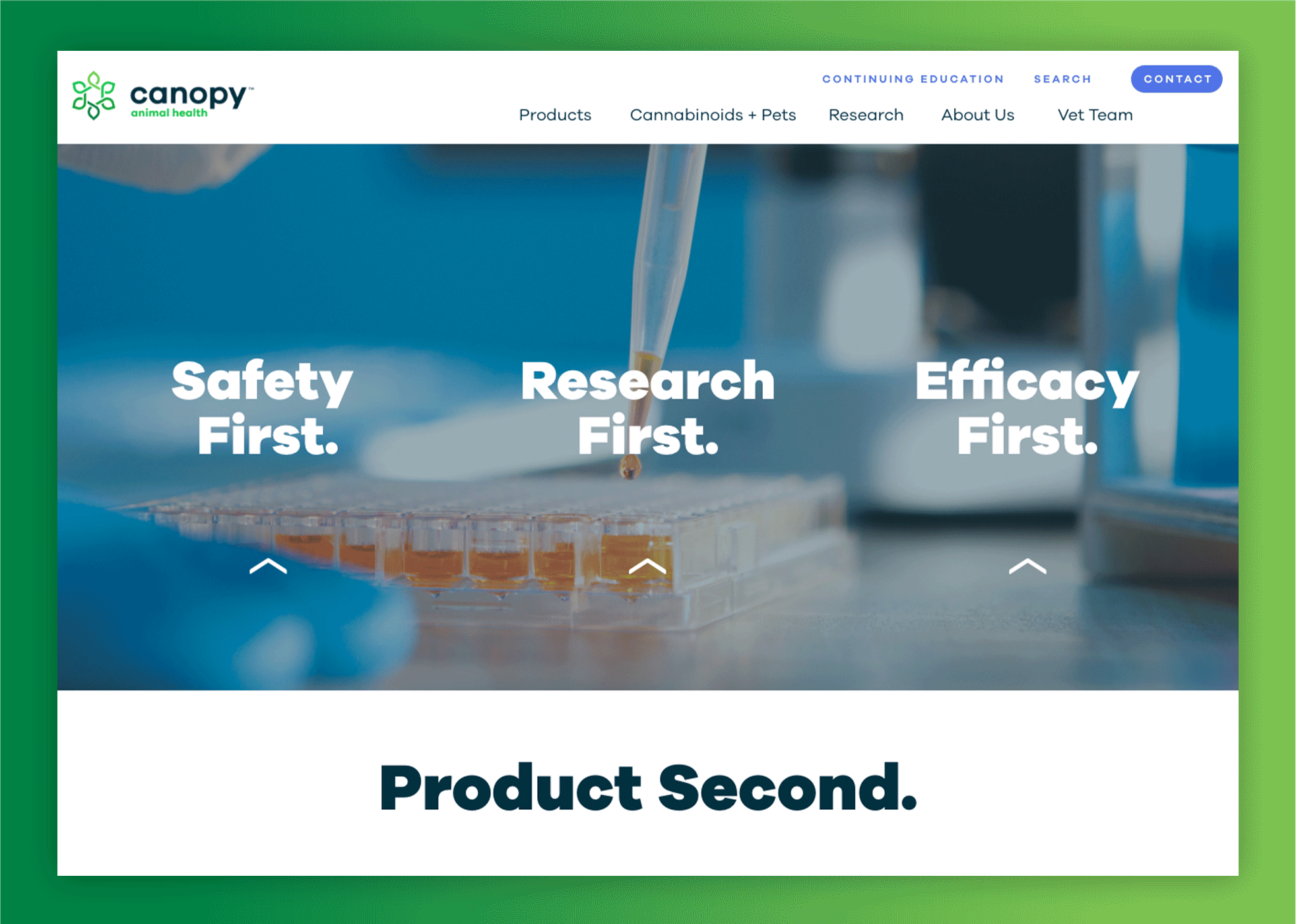 < Back to Our Work